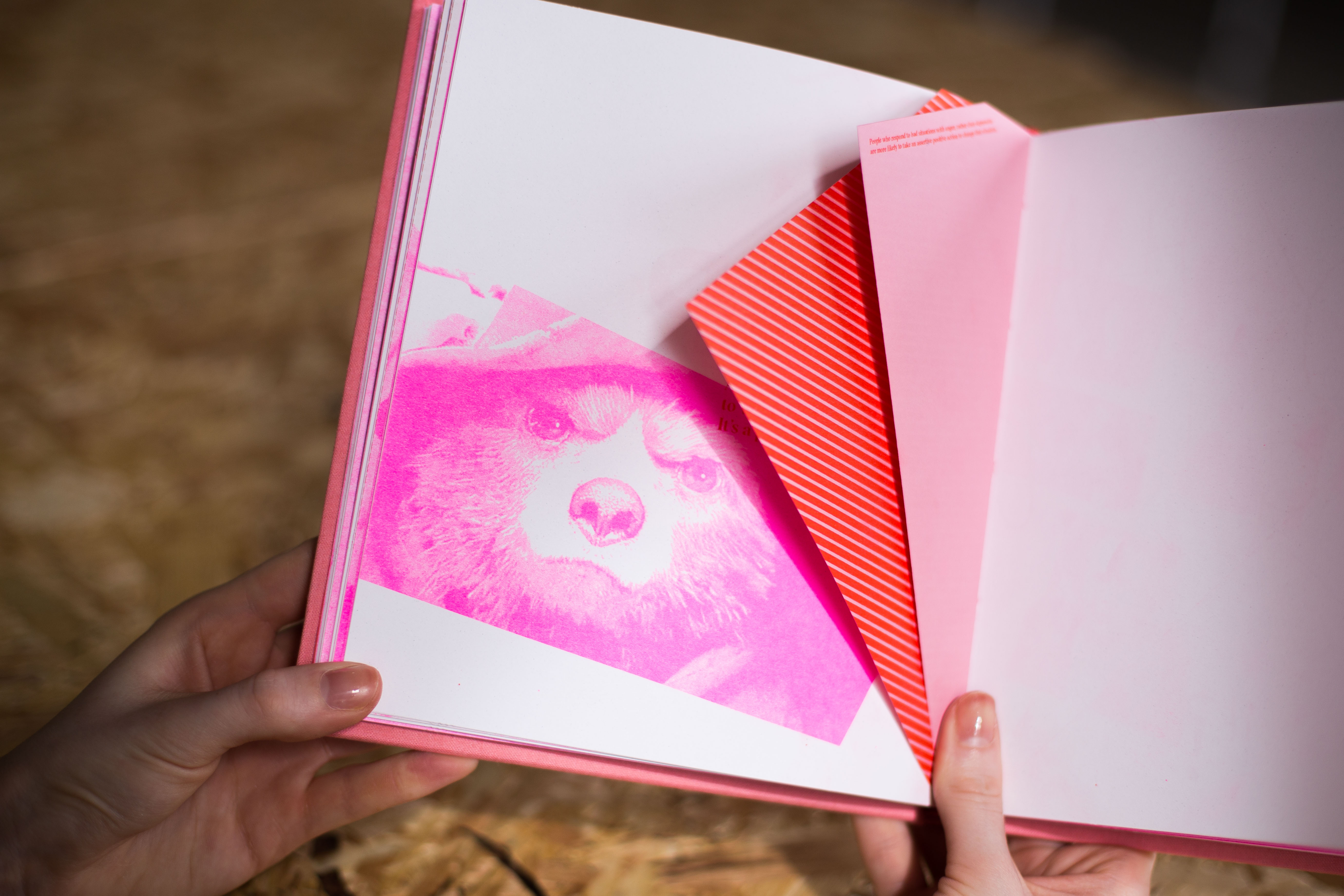 Anger
This publication, in collaboration with
Abby Sumner
, looks into anger and the possibilities that it may have a positive impact on mental wellbeing, relationships and society.
Over 150 people answered a survey about what makes them angry with both serious , and the book features many direct quotes from the responses and examines some of the common themes that arose.
Hardbound Risographed Book.